2023ko irailak 09 Mixtape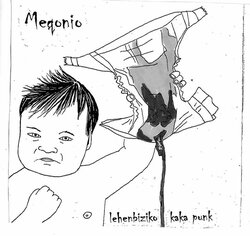 Saio honetan talde hauek entzungo dituzu:

MEQONIO - aliadas
MANKIND - its not t.v. its reality
VA-Y SEGUIMOS RESISTIENDO - la clase obrera
SLEEPING DOGS - soldier
AGAINST - abolish war
VALDEZ - cider violence cider war
IHESKIDE - fucking spain
OFISBOYZ - we are what we are
DEATH PILL - miss revolt
SCREAMING BRANCHES - d.i.y.
EXTINCION - anarquía o extinción
SIX MINUTE WAR - progress
BRIGADA FLORES MAGON - incontrolable
MACHETE - amnesia
NATURAL BORN DRINKERS - bevi
THE STRAPS - brixton
ULTRA - 06 fuerza de trabajo
DISORDINE - non cambiera mai
THE WHEELZ - too cool for school
THIS SPORTING LIFE - paper chase
LAMA - mun pelko
RADIOAKTIVA RAKER - en näve hat
HEYOKA - rat patrol
DALTONZ - double tamponne
THE CRACKERS - loving punk
DEPOSITO DE CADAVERES - despierta o muere

Hurrengo arte eta ez ahaztu ...


... MEQONIO taldearen ideia bat da.