Zuk zeuk egin del 20 de mayo de 2022 para https://punkirratia.net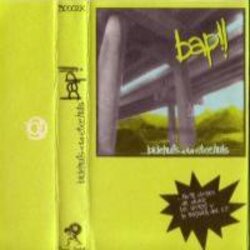 En esta sesión podrás escuchar las siguientes bandas:

Sintonia: ULCERAS - mierda
B.A.P.!! - atzera begira
BOBBY RAMONE - today one love, tomorrow the world
KARKABA - nere eskuk
GENERACION SUICIDA - la sociedad
AFONIA - zergaitik
SIN DIOS - la idea
PUNK HAINE ROLL - monsanto = assassin
SCRAPS - futile warriors
RANOLA - geliebter verräter
ELEKTRODUENDES - makiladoras
THE LEGION OF PARASITES - all out attack
VA-REBELDE AND GRADINATA NORD - tutti insieme
THE REACTORS - bite the hand
THE RADSTERS - uncivilized
DEAD KENNEDYS - 05 chicken farm
37 HOSTIAS - ratas
OMEGA TRIBE - time for change
VERTIGO - inonre-inon
VOLTI OPPRESSI - ipocrisia
NÜSCHT - perfektes arschloch
BAD RELIGION - frogger
THE MISTAKES - democracy
VOMITO - mierda su ley
VOMIT LAUNCH - sweatbath
ORSETTI HC - caron dimonio
R.O.B.O. - hartos

Hasta otra. Y no olvides que...

Milaka preso
Kartzela mila
Gaude oraintxe galduta
Horrek inoiz ez du esan nahi
Gaudela menperatuta

Egurrak latzak
Bortxakeriak...
Hartan aspaldi ohituta
Berrogei urte pasatu dira
Zapaldu nahiez ostika

Gero denontzat
Poza eta festa
demokrazia iritsi zen
Askatasuna, pakea legez
Denon ahotan entzun zen

Gaur gure herria
Berdin dihoa
Ez du inoiz nortea galtzen?
Errefuxiatu
Preso guztiak
Gure artean bizi arte!!!

... es una idea del grupo B.A.P.!!