2023ko irailak 02 Mixtape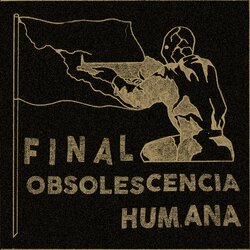 Saio honetan talde hauek entzungo dituzu:

FINAL - no eres nada
THE UPRISE - one by one
AGONY WAY - at terror street
KAOS KOOPERATIV - industrial iraultza harri ta zur demo version
SPERRZONE - partylied
ANGRY NERD - war
TEMPO - waiting for the eighties
WIMPS - depressed
ANGER FLARES - a way of life
LOST LEGION - bridging electricity
PILGRIM SCREW - foodie
SOGA - los nietos del campo
VIUDA - copla
TIME BOMB - punk rock is politics
MY OWN VOICE - nothing but real
KOLUMNA DURRUTI - anarcopunks
FROGGY AND THE RINGES - fuck you kermit
SSEX - fuck the polizei
GUERRILLA URBANA - en nombre de españa
CARRADINE CHOKE - squat the red zone
MOSSIN NAGANT - nuestro día llegará
K.A.S. - ke viva el punk
PUNK CON FUSION - faceoff facebook
UNTOUCHABLES - in their eyes
EXTERNAL MENACE - dont conform
PCP - destroy your tv
TATXERS - Bihotz Motel
MEQONIO - aliadas

Hurrengo arte eta ez ahaztu ...


... FINAL taldearen ideia bat da.